Introduction
STEM in US Popular Culture: Assessing Gender Discourse, Stereotypes and Mainstreaming
Keywords:
STEM, popular culture, American Studies, gender
References
Mulvey, Laura. Feminism and Film Theory. Routledge, 2013.
Rodal, Asunción Bernárdez. Soft Power: Heroínas y muñecas en la cultura mediática. Fundamentos, 2018.
Cabrera Silvestre, María, López Belloso, María, Royo Prieto, Raquel. "The Fourth Wave in Audio-visual Content: A True Achievement of Feminism?" International Journal of Communication, no. 15, 2021, pp. 416–38.
Tasker, Ivonne. Working Girls. Gender and Sexuality in Popular Cinema. Routledge, 1998.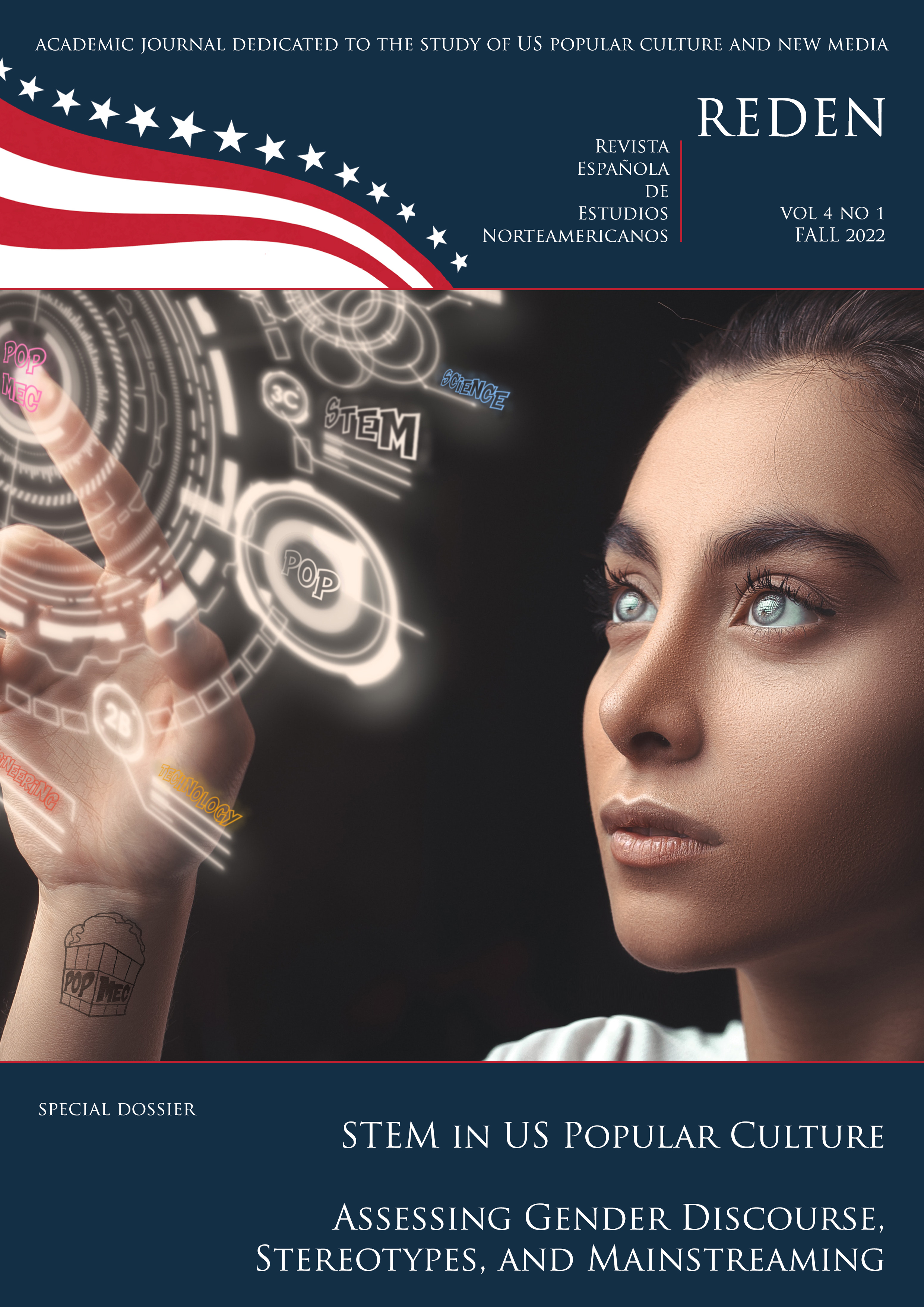 Downloads
How to Cite
Álvarez Trigo, L., & Tiburcio Moreno, E. . (2022). Introduction: STEM in US Popular Culture: Assessing Gender Discourse, Stereotypes and Mainstreaming. REDEN. Revista Española De Estudios Norteamericanos, 4(1), 1–2. https://doi.org/10.37536/reden.2022.4.2057
License
Copyright (c) 2022 Laura Álvarez Trigo, Erika Tiburcio Moreno
This work is licensed under a Creative Commons Attribution 4.0 International License.