Introduction
Keywords:
American Gothic, popular culture, media studies, American Studies
Abstract
In the spring of 2021, when academic work was still mostly virtual due to COVID-19 pan- demic measures, we celebrated the foundation of PopMeC—an academic association dedi- cated to US popular culture studies—organizing a virtual conference on the Gothic and its widespread presence in contemporary popular culture. With the idea of bringing a fresh ap- proach to online events and the traditional keynote format, the 50+ Shades of Gothic: The Gothic Across Genre and Media in US Popular Culture conference involved a series of interviews with renowned scholars working in the field of Gothic studies, who discussed various aspects of contemporary expressions and functions of the Gothic in popular culture texts. The interviews were carried out between February and April 2021, and the original recordings can be found on YouTube.1 Given the kind availability of our keynotes, we decided to compile the tran- scripts—edited by the interviewees and interviewers themselves in order to give them a pub- lishing shape—in this special issue. This collection follows the publication of REDEN vol. 3, no. 1 (2021), which contained a special dossier exploring the presence and different expres- sions of gothic modes in contemporary US popular culture.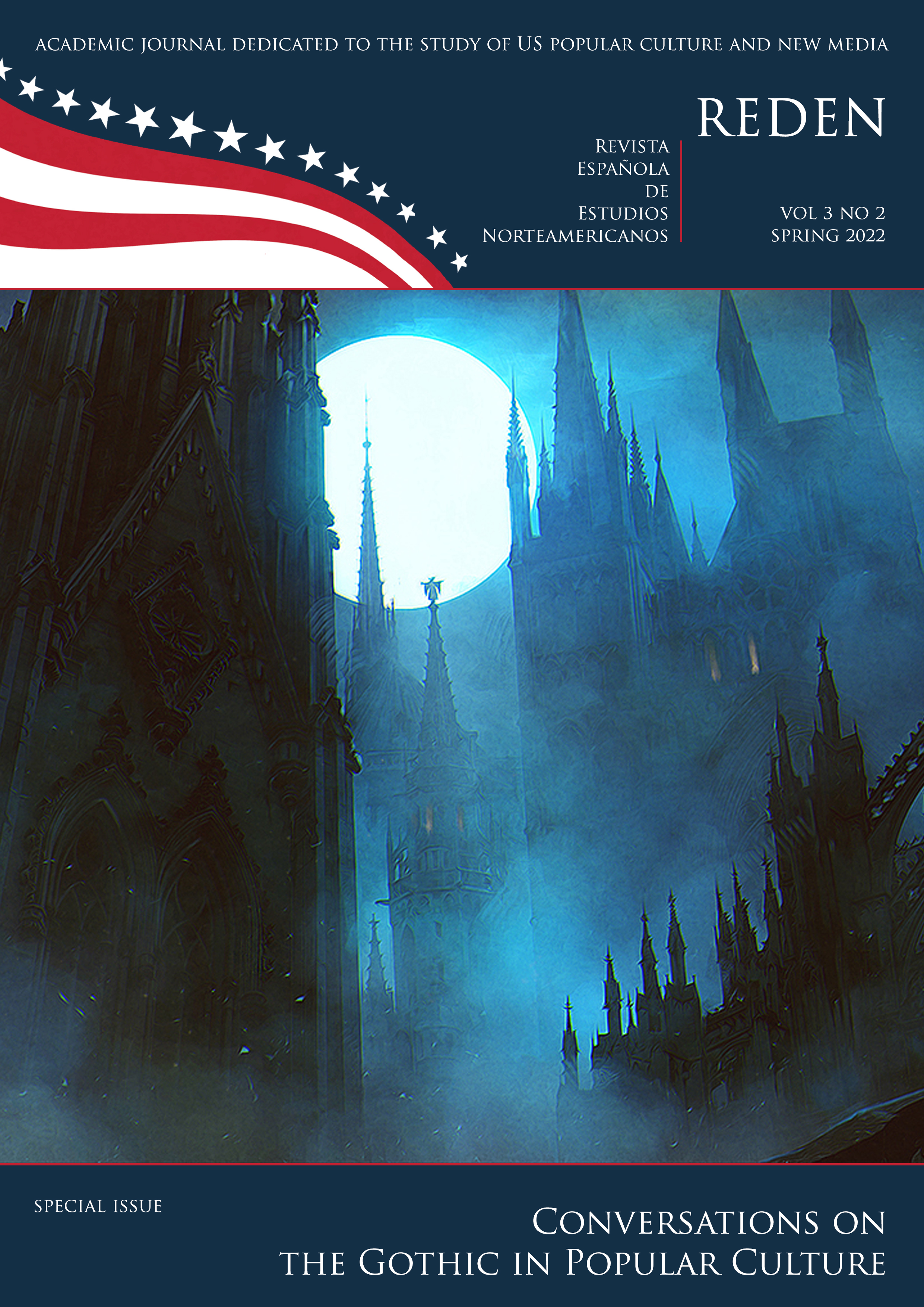 Downloads
How to Cite
Marini, A. M., & Álvarez Trigo, L. (2022). Introduction. REDEN. Revista Española De Estudios Norteamericanos, 3(2), 1-2. https://doi.org/10.37536/reden.2022.3.1843
License
Copyright (c) 2022 Anna Marta Marini, Laura Álvarez Trigo
This work is licensed under a Creative Commons Attribution 4.0 International License.